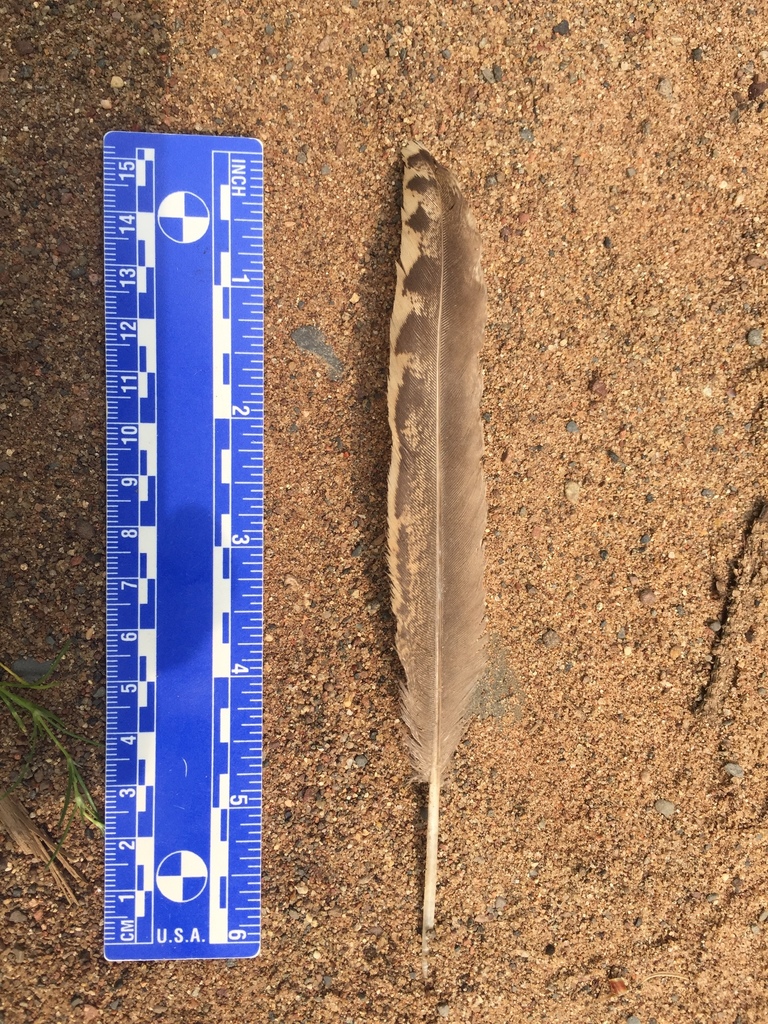 On Sunday, August 19, Amy Manning, Brian Clough, and I went tracking with the University of Minnesota's Fisheries and Wildlife students at the U of M's Cloquet Forestry Center. The group had just finished their first of three weeks as part of a field research class. We covered three different sand roads ranging from just under a mile to just over a mile long. Here are some highlights.
There were a number of Wild Turkey track sightings, including many juvenile tracks and droppings, which is expected this time of year. Other bird tracks include American Crow and Raven, also a number of small sparrow or junco tracks.
Amy's group found a pile of Black Bear scat with berry seeds on the road running south from the main campus. Bears are active in the area. They also saw a Dung Beetle pushing a piece of scat with a lot of insect parts. Near the rendezvous site where our three routes came together, a Striped Skunk left a clear trail of prints in a thin layer of dirt and sand.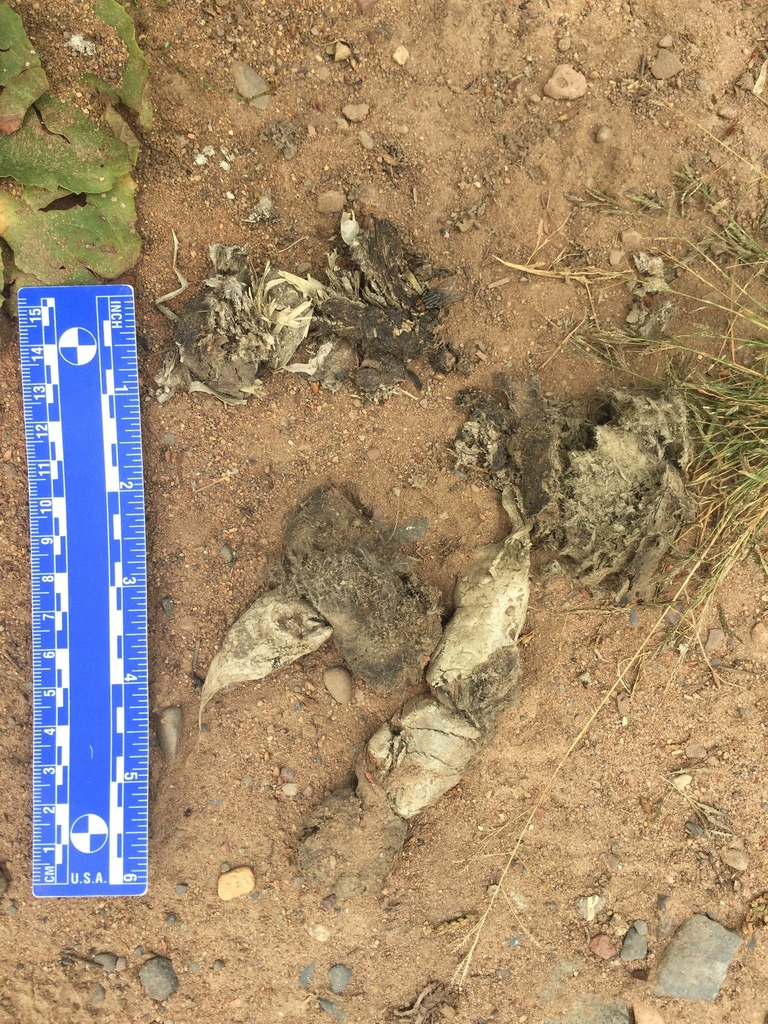 We didn't find a lot of canid tracks, but we did see a lot of old disintegrating
Wolf scat
. At the March survey we saw a lot of scat on snow covered trails; perhaps some of these were the same piles months later. Among canid tracks we found, one was a
Coyote
trail that traveled on the road for awhile, and another was likely a short
Red Fox
trail.
On the survey last March we found a grove of young pine trees that had a fair amount of porcupine feeding sign. Near this spot last weekend we found what we think was a Fisher scat which contained what appeared to be the bottom inch or so of several porcupine quills and some fur.
We thoroughly enjoyed our tracking session with the Fisheries and Wildlife students who brought a lot of naturalist knowledge and enthusiasm.
-Rob Grunewald